Russia has accused Washington of reducing air strikes against the Islamic state in Iraq to allow extremists to penetrate Syria and engage in fighting the Syrian army. The United States denies it.
Russian army spokesman Igor Konashenkov said the Syrian government is trying to expel extremists from the province of Deiz ez Zor in the east of Syria, but that the fighters arriving from Iraq amplify their numerical status.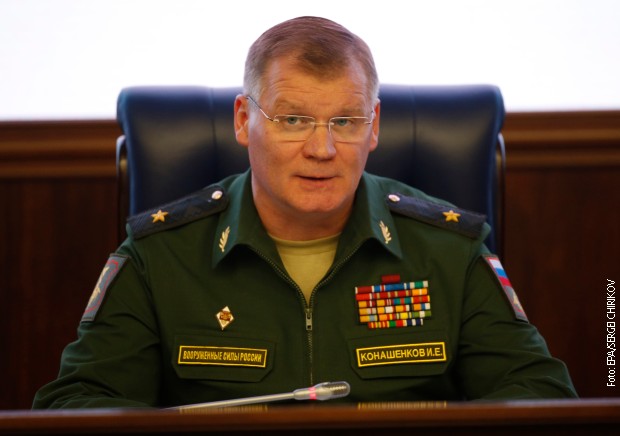 Konashenkov said that the US-led coalition, pretending to fight the Islamic state, mostly in Iraq, sees all this but continues to pursue allegedly active measures against ID in Syria for some reason.
"The continuing inflow of terrorists from Iraq raises serious questions about the anti-terrorist goals of the US military air force and the so-called" international coalition. "The US-led coalition has significantly reduced the number of attacks in Iraq in September, at the time when Syrian forces began to take over Deiz ez Zora, is Konashenkov.
He asked whether the US and coalition's change in the US attempted to maximize the efforts of the Syrian army.
Pentagon spokesman Colonel Rob Mening denounced Russian claims and quoted online figures indicating that there was no reduction in the Iraqi and Syrian ID targets in Iraq, AFP reports.
"It's absolutely inaccurate. We remain committed to the ID's killing," Mening said.
The site says the US-led coalition has carried out seven attacks against the target of the Islamic state in Iraq.