Turkish Prime Minister Recep Tayyip Erdogan has accused the departing US ambassador John Boss of being responsible for the Ankara-Washington conflict, reports Reuters.
"Allow me to say this clearly, the person who caused this is the ambassador here. It is unacceptable that the United States sacrifices a strategic partner because of an ambassador who does not know what he is allowed to do and what he can not do," Erdogan said in a speech to the governors of the Turkish provinces in Ankara.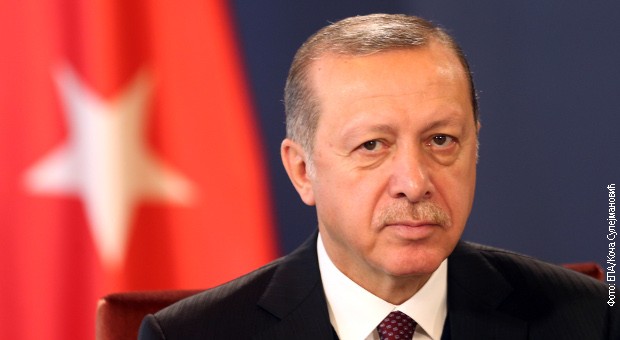 Recep Tayyip Erdogan
The New York Times reports that Erdogan has refused to accept a barefour visit by Basha, who should take over the post of US Ambassador to Afghanistan in a few days.
Due to the arrest of staff in US diplomatic missions in Turkey, Washington stopped a visa a few days ago for Turks, to which Ankara responded by reciprocity, which led to a diplomatic crisis.
Erdogan also said that Turkey remains in the decision to suspend the issuance of visas.
Erdogan added that the US in a consulate in Istanbul hides a "suspicious face" associated with a priest living in the United States, whom Ankara blames for last year's failed coup attempt.
Ankara to organize a coup attempt in July 2016 blames the Muslim priest Fetullah Gulen, who lives in exile in the United States for years.
Based on allegations of links with him, Turkish authorities arrested more than 50,000 people while 150,000 people were removed or suspended from their positions in the military, or in the public and private sectors.