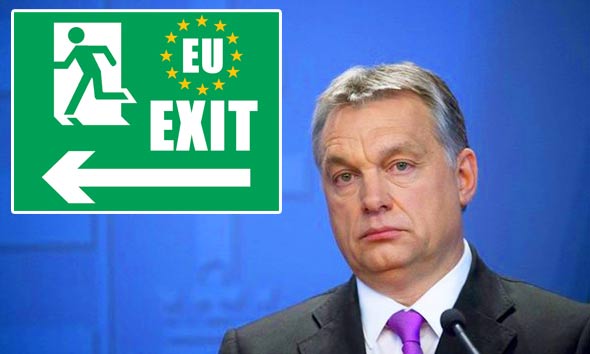 Hungarian Prime Minister Viktor Orban accuses the European Commission of the crisis in the European Union and calls on the member states to withdraw the authority that Brussels itself holds at the moment.
Orban in the reaction, which will be published in full in the edition of the German newspaper "Frankfurt amigemeine Zeitung" on Monday, called for a point of idealizing the European project and pointed out the UK's release from the EU as evidence of the European Commission's flaws.
In his reaction, the Hungarian prime minister noted that the crisis in the EU was due to the opening of borders and the excessive costs of some member states and to the Commission's tacit approval, which it claims should have prevented both.
The two biggest European achievements, the common currency and the only market protected by the Schengen zone are at risk, Orban warns, adding that he personally helped rescue Europe and the way of life of its people by closing Hungary's border with migrants .
The Hungarian prime minister in his reaction points out that in order to establish a balance of power within the Union, the EU needs to change, in the interests of the national states over European institutions.
Orban has provoked a rage with European Commission President Jean-Claude Juncker when he refused to accept his proposal for a quota system for settling migrants who arrive in Europe. Orban is the loudest Eastern European adversary to Muslim migrants.