Egypt has today announced that archaeologists have found the head of a wooden statue that most likely depicts an epic that ruled Egypt more than 4,000 years ago.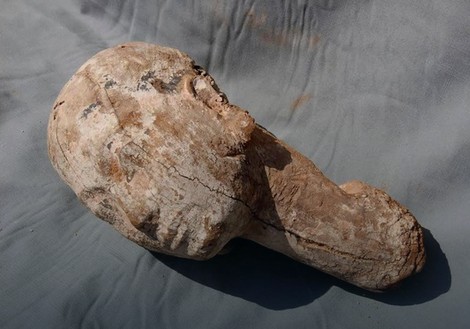 It is believed that the head belongs to the statue of Ankesenpepi the Other, the mother of the pharaoh from the sixth dynasty of Pepi the Second. Pharaoh became Pharaoh's six-year-old, and she regained Egypt as a regent until he grew up.
The Egyptian Ministry of Antiquities said the item was found in the Sakara area near the pyramid in Giza.
The statement states that the head is in poor condition and will have to be restored.
Earlier this month, a portion of the pink granite obelisk was found on the same site, which also belongs to the Sixth Dynasty in time.