Archaeologists have found three tombs in the Egyptian province of Minja, south of Cairo, which have been rising since 2000.
The Egyptian Ministry of Antiquity has said that the discovery in the Al-Qa'in al-Sahrawi area "shows that this area has long been a large cemetery," Bi-Bi-Si reported.
 There were different types of sarcophagus (stone crates), as well as clay residues.
In a tomb, four sarcophagi were found, designed to represent the human face.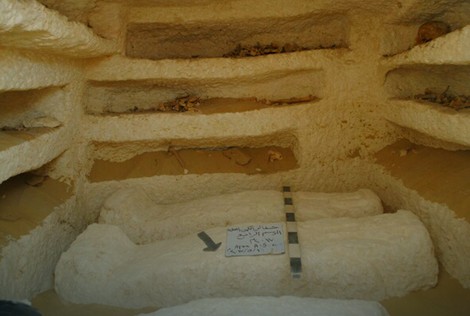 Archaeologists indicated that there were bones in the second tomb that were believed to be the remains of "men, women and children of different ages." As noted, these tombs are "a part of the great cemetery of the great city".
The clay fragments originate from the period between the rule of the 27th dynasty, established in the 525 BC before the Greek-Roman period, which lasted from 332 BC
Excavations at that site began in 2015.